Our Promise
Exclusivity.
We only work with one business per profession per geographic location. This means that when you choose to work with us, we will not take on your competition, no matter how much money they offer us. This allows us to dedicate our maximum resources to your campaign and not have a conflict of interest.
Personal Attention.
You will always have the personal contact details such as email and Skype from one of our team members. You will not be handed down to a messenger and be put in a waiting list. When you have questions, we answer them, immediately.
No Long-Term Contracts.
We do not lock our clients into long contracts. We believe in mutually beneficial relationships. If you are no longer happy with our service, you can cancel at any time and go your own way.
Cutting-Edge Strategies.
We invest thousands of dollars monthly in keeping up with the latest strategies and developments in the digital marketing space. This is incredibly important because a strategy that is working now may not work 6 months from now, and we feel that it is our duty to stay ahead of the curve so that we can keep getting you the results you pay us for.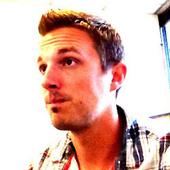 Adam Zeffer | CEO & Founder